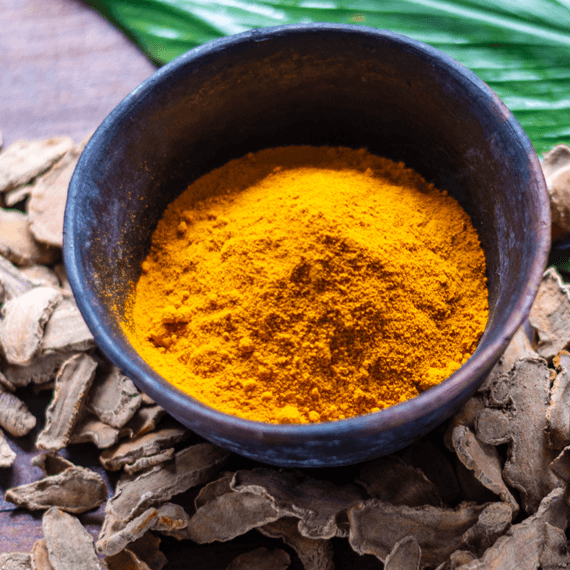 Lakadong Turmeric

Meghalayan Age's Lakadong Turmeric is sourced exclusively from the Lakadong growing villages of Jaintia Hills. Lakadong is a cultivar of turmeric from a small village of the same name, from where the cultivation has now spread to over 100 adjacent villages. In these villages, the cultivation and processing of Lakadong Turmeric are driven by women farmers and entrepreneurs. Lakadong Turmeric is world-renowned for its rich curcumin content, ranging from 7-9% as compared to 2-3% for other turmeric varieties. Our Lakadong Turmeric has a curcumin content of 8.9%. The high curcumin content of Lakadong Turmeric is a combined outcome of a cultivar selectively bred by the villagers, soil and climatic conditions of the region surrounding the villages, and above all the tender care given to each crop by its farmer.

Jaintia Hills is also famous for the crystal-clear waters of the Wah Umngot river. The surreal experience of floating across on the glass-like surface of the river in a wooden canoe is a memory cherished by almost every traveller to Meghalaya.
Wild Forest Honey

Meghalayan Age's Wild Forest Honey is 100% raw and natural. Our honey is extracted from wild honeycombs that are laboriously collected by the villagers from the forest canopy surrounding the Barato Village, situated in Jaintia Hills. The villagers scour the forest for several days at a time to find these honeycombs. Once spotted they skilfully ascend onto the branches of tall trees and finally bring down the bounty after enduring the occasional bee sting. Our wild honey is multi-floral and therefore packs the goodness of the entire forest. It has no additives or preservatives and is free from city pollution.

Jaintia Hills is also known for The Krang Suri waterfall, which is an enchanting site known for its turquoise blue water. The waterfall has mesmerized tourists from across the globe with its surreal beauty. A tour to the waterfall is seldom complete without taking a dip in the plunge pool at its base.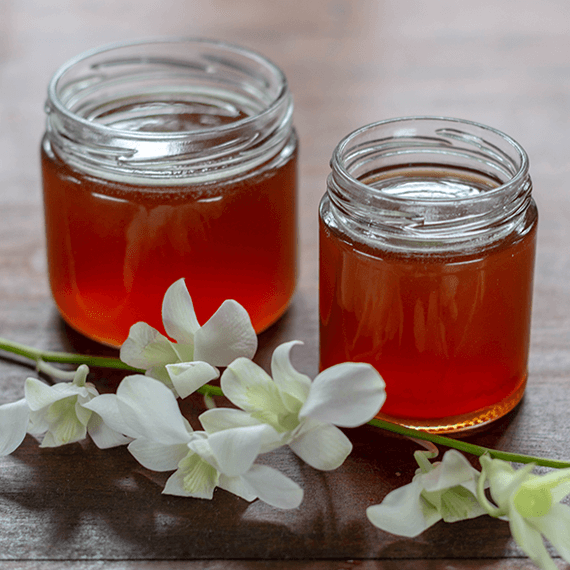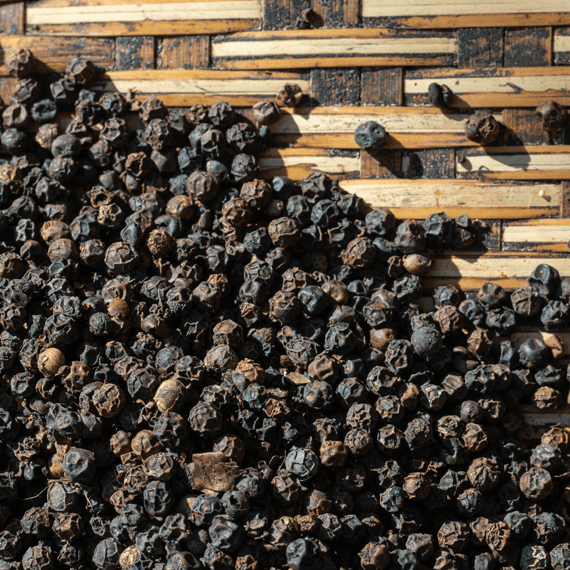 Black Pepper

Meghalayan Age's Pepper, locally known as Gol Moris, is sourced from farmers in West Garo Hills. Our pepper is packaged whole making it distinctively fresh and aromatic. Grown ingeniously by our farmers using the environmentally sustainable intercropping farming technique, our product is wholly free from pesticides and other synthetic chemicals, making it perfect for you.

West Garo Hills is also well known for the Nokrek National Park. A UNESCO designated Biosphere Reserve, it is home to several species of rare flora and fauna. These include Red pandas, Asian elephants, Hoolock gibbons and some 23 varieties of citrus fruits. Citrus Indica, the most primitive citrus fruit and the ancestor of all cultivated citrus fruits today, is exclusive to these magnificent hills.
Coffee

Meghalayan Age's Coffee brings to you a coffee tradition from the villages of Khasi Hills. It is a heritage that has survived the test of time and natural calamities. Handpicked whole beans are sourced from prime pesticide-free plantations within the region. These premium beans are then expertly roasted to produce the highest quality coffee from our hills.

The village of Tyrna, home to Meghalayan Age's Coffee is situated on the slopes of a gorge, en-route to Nongriat. In the terrifying earthquake of 1897 that rippled across the Meghalayan countryside, the entire village and its traditions were all but destroyed. In a magical turn of events, however, a lone woman dug herself out of the rubble. This woman and a few of the survivors moved further up the gorge to form modern-day Tyrna. It is this survivor's descendants that bring to you our time tested and beloved Coffee tradition.